---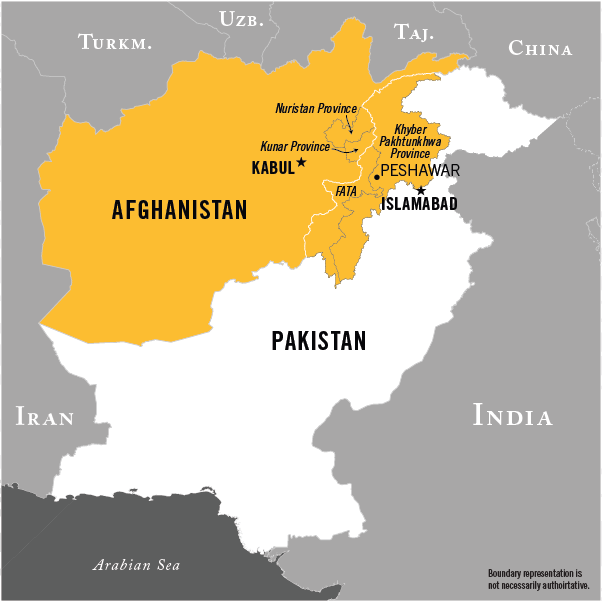 BACKGROUND
Hezb-e-Islami, or "Party of Islam," is a political and paramilitary organization in Afghanistan founded in 1976 by former Afghan prime minister Gulbuddin Hekmatyar, who has been prominent in various Afghan conflicts since the late 1970s. Hezb-e Islami Gulbuddin (HIG) is an offshoot of that original Hezb-e-Islami, and is a virulently anti-Western insurgent group whose goal is to replace the Western-backed Afghan Government with an Islamic state rooted in sharia in line with Hekmatyar's vision of a Pashtun-dominated Afghanistan. His group conducts attacks against Coalition forces, Afghan Government targets, and Western interests in Afghanistan. HIG is distinct from Hezb-e-Islami Afghanistan (HIA), a legal Afghan political party composed of, among others, some reconciled HIG members. HIG shares most elements of Taliban ideology and HIG insurgents cooperate with the Taliban in some parts of Afghanistan despite some ideological differences. Hekmatyar in July 2015 told his followers to help Islamic State of Iraq and the Levant (ISIL) fighters in Afghanistan fight the Taliban but stopped short of pledging allegiance to ISIL. HIG spokesman Haroon Zarghoon a few days later, however, denied that any such statement had been issued. Ever the opportunist, Hekmatyar in early August 2015 urged the Taliban to join HIG after Mullah Omar's death.
HIG's influence in Afghanistan started to wane in 1996, when the Taliban assumed control of most of the country following a series of clashes between the two groups, forcing HIG from southern Kabul and driving Hekmatyar into exile in Iran. HIG re-emerged in Afghanistan following the US-led operation in October 2001, and has carried out attacks on Afghan and Coalition forces, primarily in Kunar and Nuristan Provinces. HIG also uses Pakistan's Federally Administered Tribal Areas and Khyber Pakhtunkhwa Province as a staging area for logistics, fundraising, and recruitment efforts, particularly in the Shamshatu refugee camp located near Peshawar.
Hekmatyar and his deputies, Ghairat Baheer and Qutbuddin Hilal, continue to participate sporadically in negotiations with the Afghan Government. Hilal even ran for Afghan president in the country's April 2014 election and in June 2015 was appointed by Afghan President Ashraf Ghani as a special advisor for peace affairs. HIG, however, continues to issue strongly-worded editorials against the NATO mission in Afghanistan and against the Western-backed Afghan Government.
The group has conducted some widely publicized attacks during the past few years. Most recently, HIG spokesman Haroon Zarghoon claimed responsibility for a suicide VBIED attack in Kabul on 7 July 2015 against a NATO convoy. HIG also claimed responsibility for a deadly insider attack in April 2015 in Nangarhar Province in which a US soldier was killed. On 10 February 2014, the group executed an attack which killed at least two US civilians and wounded two other Americans and seven Afghan nationals. HIG was also responsible for a 16 May 2013 suicide VBIED attack in Kabul, which destroyed a US armored SUV and killed two US soldiers, four US civilian contractors, eight Afghans—including two children—and wounded at least 37 others. The attack marked the deadliest incident against US personnel in Kabul in 2013.