National Counterintelligence and Security Center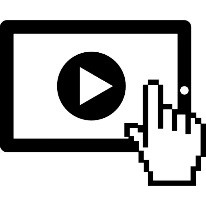 Videos
Cyber Explore - Fundamentals of Cyber
This learning experience is designed for professionals new to the cyber realm. It introduces users to the computer's component layers and associated functions, virtualization concepts, and security methods.
Cyber Aware – Anatomy of a Hack
This learning experience is designed to increase awareness of the protocols that defend information systems and data. It demonstrates to users where network and system vulnerabilities may be while also helping them to understand common hacking methods.
Cyber Exploits – Understand the Threat
This learning experience is designed to increase understanding of the broader categories of cyber-attacks. It introduces specific terminology and real-world applications so users can recognize the threat when they see it.
Federal Partners Outreach
The following materials are provided to support Federal government department and agencies in countering foreign intelligence threats. All materials may be downloaded. For questions about the materials, please contact the Federal Partner Outreach Team via email This email address is being protected from spambots. You need JavaScript enabled to view it..
Federal Partner Newsletters

May Special Edition Newsletter 2021
October Enterprise Threat Mitigation Newsletter 2021
January Enterprise Threat Mitigation Newsletter 2022
Resources
This briefing will enable CI and Security officials within USG departments and agencies to brief employees and contractors on foreign intelligence threats, potential vulnerabilities, and the steps that should be taken to safeguard classified and sensative information. This instructor-led briefing, is designed to allow individual organizations to determine which modules are applicable to their workforce. So, for example, if an organization does not have any employees who travel abroad, that module can be removed from the briefing.
CFIT Workforce Awareness Briefing (108 MB PowerPoint File)
The following materials are provided to support Federal government department and agencies in countering foreign intelligence threats. All materials may be downloaded. For questions about the materials, please contact the Federal Partner Outreach Team via email This email address is being protected from spambots. You need JavaScript enabled to view it..
Resources
Continuous Evaluation - Overview
In his role as the Security Executive Agent (SecEA), the Director of National Intelligence (DNI) established the Continuous Evaluation Program within the National Counterintelligence and Security Center (NCSC). Continuous Evaluation (CE), a personnel security investigative process, is a key component of security clearance reform efforts to modernize personnel security practices and increase the timeliness of information reviewed between periodic reinvestigation cycles. The CE Program provides oversight, policy, and guidance to implement CE across the Executive Branch and operates the ODNI CE System (CES). The CES is an information technology (IT) system that conducts automated checks of security-relevant information, a capability that is the cornerstone of security clearance transformation efforts within the Trusted Workforce 2.0 framework and the move toward government-wide Continuous Vetting.
Security Clearance Reform - Current Status
Since IRTPA and E.O. 13467, the SecEA has instituted a variety of reform efforts to improve background investigation and adjudication timeliness, improve the quality of information used to make security clearance decisions, compile system-wide metrics, and assess and oversee personnel security program implementation across the executive branch. With increasing cybersecurity threats and incidents, and large classified information leaks coupled with background investigation backlogs, there will be the need to drive continuous and future security clearance reforms.
As the SecEA, the DNI is the champion for reform activities that include the issuance of guidance, training, oversight, and implementation assessment that are vital for standardizing and improving Executive Branch personnel security programs. The Director of the National Counterintelligence and Security Center (NCSC) serves in support of the DNI's role as SecEA to develop, implement, oversee and integrate personnel security initiatives throughout the U.S. Government.
Recent reform activities have focused on the following:
The 2010 Intelligence Authorization Act (IAA) requires the President to submit an annual report on security clearance determinations to Congress and directs this report to include the number of U.S. Government employees and contractors who hold a security clearance at each level. SecEA gathers performance metrics government-wide on the timeliness of personnel security investigations, adjudication and reciprocal actions.
The SecEA issues Executive Correspondence and Security Executive Agent Directives (SEADs) as a primary means of disseminating national security policy and requirements in order to institutionalize reform initiatives, provide a foundation to government-wide personnel security policies, and conduct oversight of processes related to security clearances and sensitive national security positions.
In 2012 the Federal Investigative Standards (FIS) were jointly issued by Security and Suitability Executive Agents. FIS is a critical security clearance reform initiative that established new federal investigative criteria to conduct background investigations to determine eligibility for logical and physical access, suitability for U.S. Government (USG) employment, eligibility for access to classified information or to hold a sensitive position, and fitness to perform work for or on behalf of the USG as a contractor employee.
SecEA considers Agency Head requests for delegated authority, or modification of their existing authority, to conduct personnel security investigations and adjudications.
Ensuring reciprocal recognition among the USG agencies for eligibility of access to classified information and eligibility to hold a sensitive position, including acting as the final authority to arbitrate and resolve disputes involving the reciprocity of investigations and eligibility determinations.
Reducing the backlog of periodic reinvestigations (PR). The SecEA issued guidance directing agencies to prioritize out of scope background investigations and focus on their required PRs. The FY 16 Omnibus Appropriation, H.R. 2029-673 requires the DNI to develop a plan to eliminate the backlog of PRs.
Expansion of eAdjudication (electronic adjudication) to other types of national security and suitability investigations offers the opportunity to improve clearance processing and permit adjudicators to focus on investigations presenting adjudicative issues.
The Quality Assessment Standards (QAS) were approved by the PAC on 22 January 2015. The QAS Implementation Plan was approved 1 April 2016, which identified separate milestones for Departments and Agencies (D/As) that are only assessing the quality of background investigations (BIs) and those D/As that are responsible for conducting BIs and assessing their quality.